They made him necessary. He'll make them pay.
Earth groans under the yoke of the Systems Overterrestrial Coalition. Socs enjoy privileged status while grounders languish as second-class citizens.
Student Thomas Arthur Dormio leads the Brussels Service Academy's history club, a front for a dissident grounder cell. The Human Liberation Organization conducts a campaign of blackmail, sabotage, and terrorism to free Earth from the Socs.
En route to make contact with the HLO, Second Lieutenant Theodore Red arrives in orbit over Western Europe. But before he starts the next phase of the resistance on Earth, Red has a man to kill.
Brian Niemeier is a best selling science fiction author and a John W. Campbell Award for Best New Writer finalist. His second book, Souldancer, won the first ever Dragon Award for Best Horror Novel., and its sequel, The Secret Kings, became a 2017 Dragon Award finalist for Best Science Fiction Novel.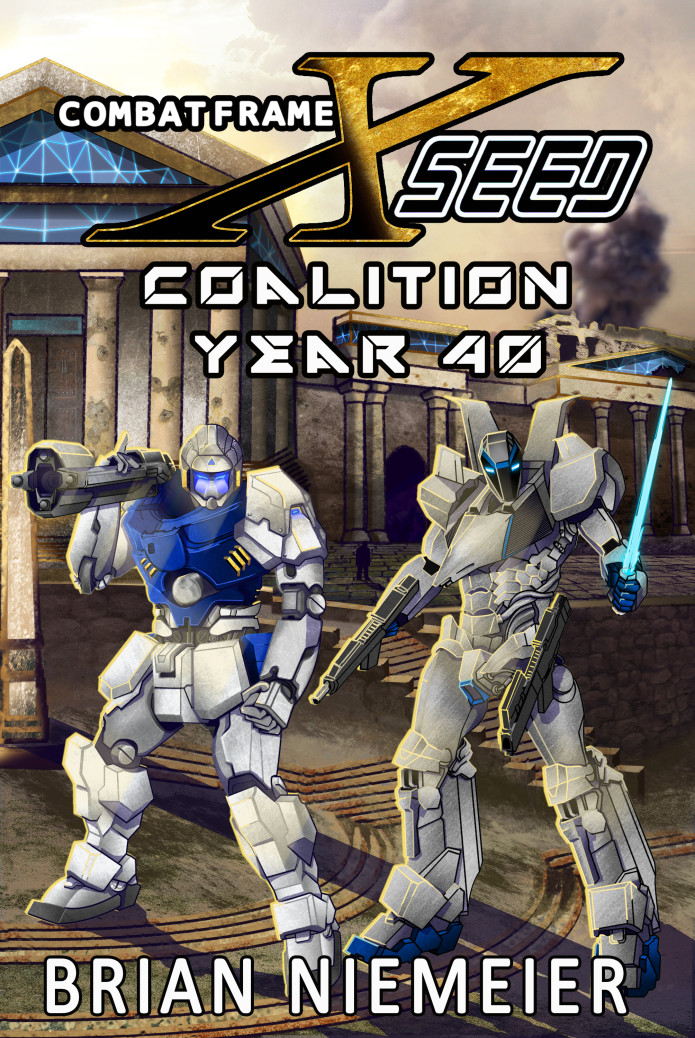 What readers said about
Combat Frame XSeed
:
Strongly recommended for fans of adventure, science fiction, and far future thrillers, Combat Frame XSeed captures the spirit of the real robot genre without resorting to the thin reskinnings that plague many Western copies of Eastern genres. Better yet, its knights and thrillers approach breathes new life into military science fiction adventure.
-Castalia House Blog
It's a triumph of mecha action. Taking cues from Gundam, Macross and other famous anime mecha shows, Brian Niemeier weaves a fast paced and violent plot filled with fleshed out characters and awesome ideas that never fail to entertain the reader. It is a masterclass in tight plotting and mecha action. All the pieces come together from chapter climax to book climax in a never ending, glorious climb.
-Superversive SF
Super fun. Brian delivered what he promised.
-Jon Del Arroz, author of For Steam and Country